We would like to welcome Bidroom to the TopPlace™ family. Their unique business model has received a lot of attention and many innovation awards in the travel industry. We are glad to be working with such an innovative company.

Who is Bidroom?
Bidroom is an OTA with a unique model. They forgo the commission normally paid by hotels to OTAs and pass on the savings to its members. That means cheaper hotels! Bidroom makes its money through membership fees.
The membership model allows direct access to the lowest hotel room prices on the market, at any moment, anywhere in the world.
Bidroom uses TopPlace™ to provide their members with an enhanced understanding of the location of each hotel. This makes choosing the right hotel much easier and faster, thus helping keep users onsite while saving their time. Overall TopPlace™ location context enables a better service that translates into greater d customer satisfaction.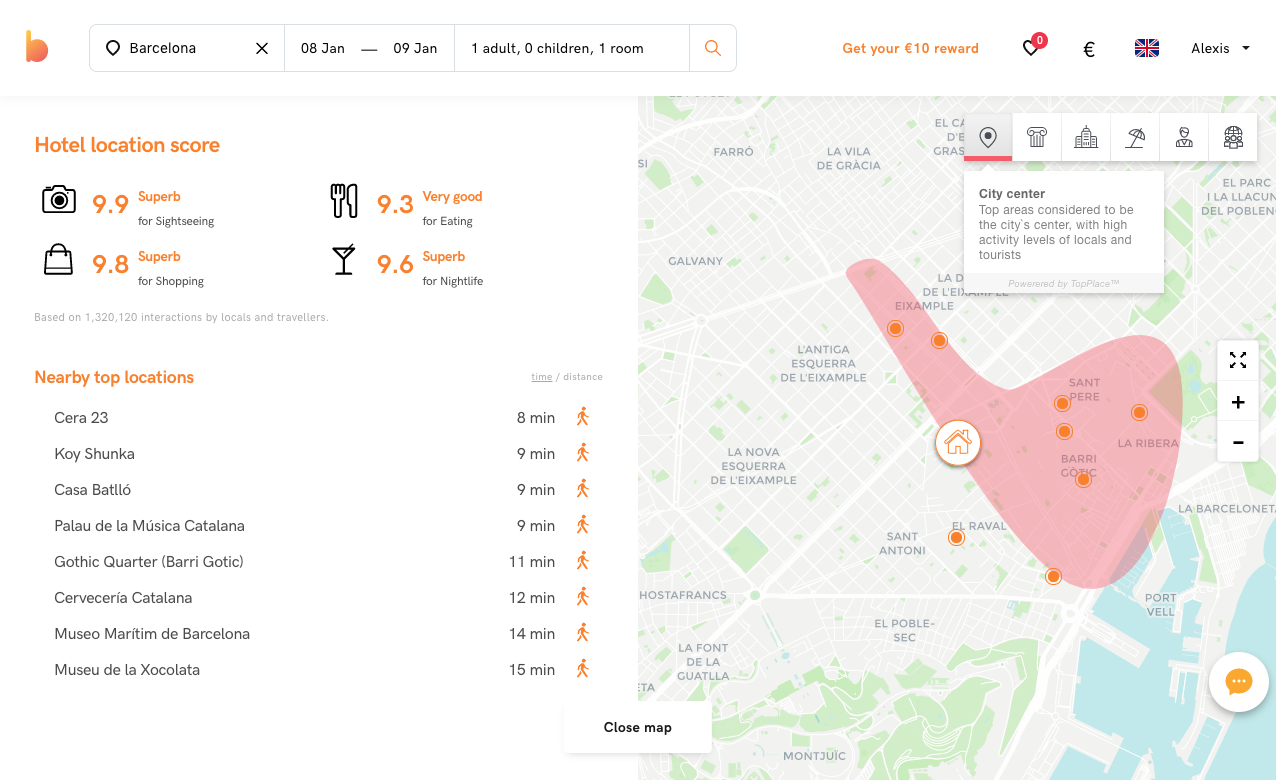 If you'd like to know more about what TopPlace™ could do for you , feel free to sign up or reach out and we will be happy to help.
We look forward to having more travel companies joining TopPlace™ and enjoying all the benefits of our cooperation.
Welcome Bidroom!