Welcome Travtion to TopPlace™. We look forward to working with them to bring amazing value to their clients.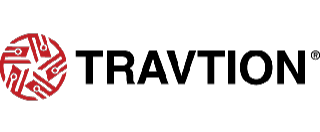 Who is Travtion?
Travtion is a software company that has created a Booking Engine for Tour Operators and Travel Agencies
Travel is about connecting people with places. Travtion wants to provide the people making those connections with the necessary online tools to make the process systematic and effortless. Travtion has created a complete software solution for Tour Operators and Travel Agencies to automatize and sell all their products online. The software has a powerful back-end that empowers business decisions with real-time insightful information.
Now Travtion includes another powerful tool: TopPlace™!
Flexibility for different situations
Traction has a wide range of clients and needed a product that could be flexible to their clients needs.
Some of the flexible options include:
The TopPlace™ Plug & Play templates pick up styling through CSS. This allows them to fit seamlessly into any site's style.
The templates are modular, allowing them to fit any page layout.
The templates are responsive, sometimes with mobile specific options. For example, the Heat Map menu has its own mobile-friendly layout.
If you'd like to know more about how TopPlace™ could benefit you, feel free to sign up or reach out and we will be happy to help.
We look forward to having more travel companies joining the TopPlace™ family and enjoying all the benefits of our cooperation.
Welcome Travtion!