Recently several potential clients asked us to help them make a projection of the financial benefits when using our TopPlace™ products.
After spending considerable amounts of funds and effort to drive qualified traffic to their sites, their revenue growth started slowing down. In such times there's usually 2 ways forward:
Add more funds to the marketing & customer acquisition efforts.
Optimize the UX (user experience) to increase booking conversions.
Option 1 has one key challenge – it requires significant funding, which has to come from somewhere. Cutting operational costs and/or reducing the margins of the business could be a partial solution. However, funding growth by redirecting resources from other parts of the business is a risky strategy. Usually this approach only works for short periods of time.
Option 2 has a different key challenge – it requires considerable time and effort. Usually it involves dedicating a whole team to revamp the existing user experience flow, work on running A/B tests and changes to a live service. This process also has a cost. It may take months of error and trial experiments before achieving positive results.
It is a well known fact that even minor changes to seemingly irrelevant minor elements, like texts, colors and even button shapes can have a significant impact on conversions.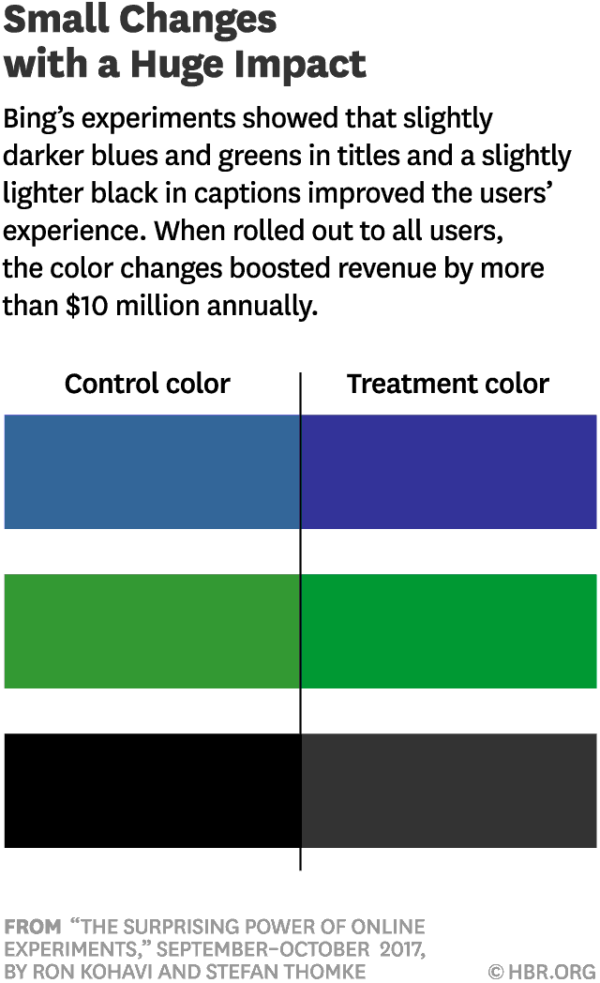 This article published by Harvard Business Review — "The Surprising Power of Online Experiments", — provides very interesting examples from leading online companies. Here is how a very small change in text positioning and color generated a great uplift in results for Bing:
An analysis showed that the change had increased revenue by an astonishing 12% — which on an annual basis would come to more than $100 million in the United States alone.
Below we describe how to obtain an increase in bookings in a less known, but much faster and inexpensive way.
Is there a Quick Solution to Increase Conversions?
The right answer very much depends on the website in question.
Does the website provide all the needed information to aid users making a booking decision?
Has the website been kept well optimized and streamlined?
The more optimized a site is, the harder it is to obtain a significant increase in results. While some basic improvements can be obvious, others may be more complex and require more tests and time to implement.
However, first things first. Before optimizing the "look & feel" details, all the essential information must be available onsite.
Does your accommodation booking website provides sufficient relevant information to users during their search?
Location is one of the essential criteria when choosing accommodation. Hence the inclusion of sufficient location context that helps drive booking decisions has to be carefully considered.
Integration of AVUXI's TopPlace products was quick and simple. We saw an increase in conversion rate and average booking value within a week of testing.
TopPlace™ provides a variety of important location context plug & play products, which can be integrated in less than 2 hours by a 1 front-end developer. It is a ready built, easy to integrate and tested solution, specifically tailored for travel websites.
What is the Impact on Revenues of TopPlace™ Location Context Products?
We made a sample calculation of the expected financial impact for an Online Travel Agency (OTA). As reported by some of our OTA clients, it includes:
an uplift in Conversion Rate,
increase in average Booking Value.
You can see the results in the table below. To check the potential results for your own case try our TopPlace™ Booking Revenues Calculator.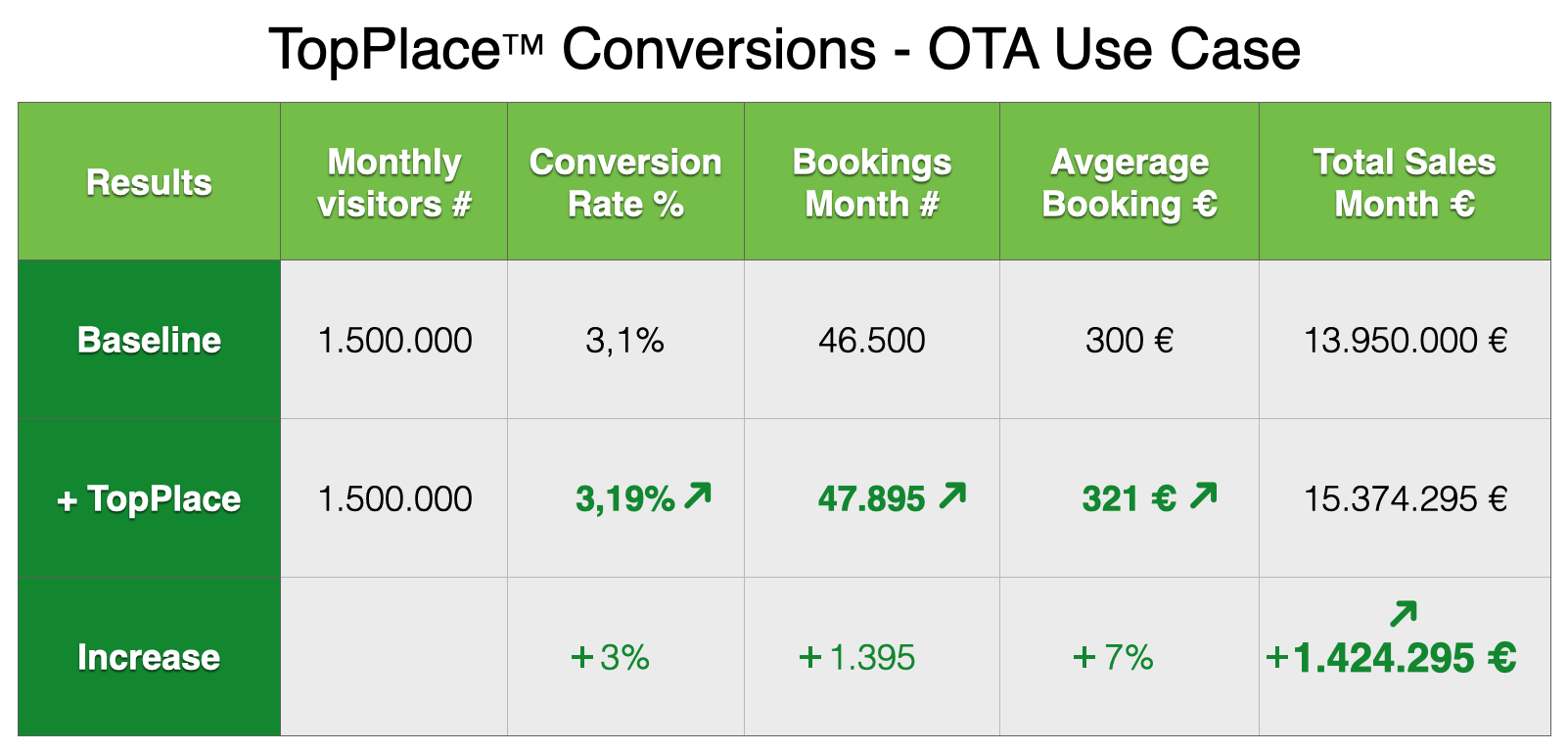 Why does TopPlace™ Location Context Matters?
Well, no one today would offer to book hotel rooms or apartments without providing sufficient photos and clear descriptions of each property.
Why would you then neglect providing proper Location Context to your visitors? After all, location is one of the essential criteria when choosing accommodation.
What is Location Context? Simply put, it is the combined variety of elements that provide an answer to a key user's questions: "What is this hotel's location like and how convenient it is for the purpose of my stay?".
Because TopPlace™ products are a fast and easy to implement solution, it takes just 1-2 days to go live. Proper Location Context immediately helps boost customer confidence, increases user on-site retention and produces an uplift in results.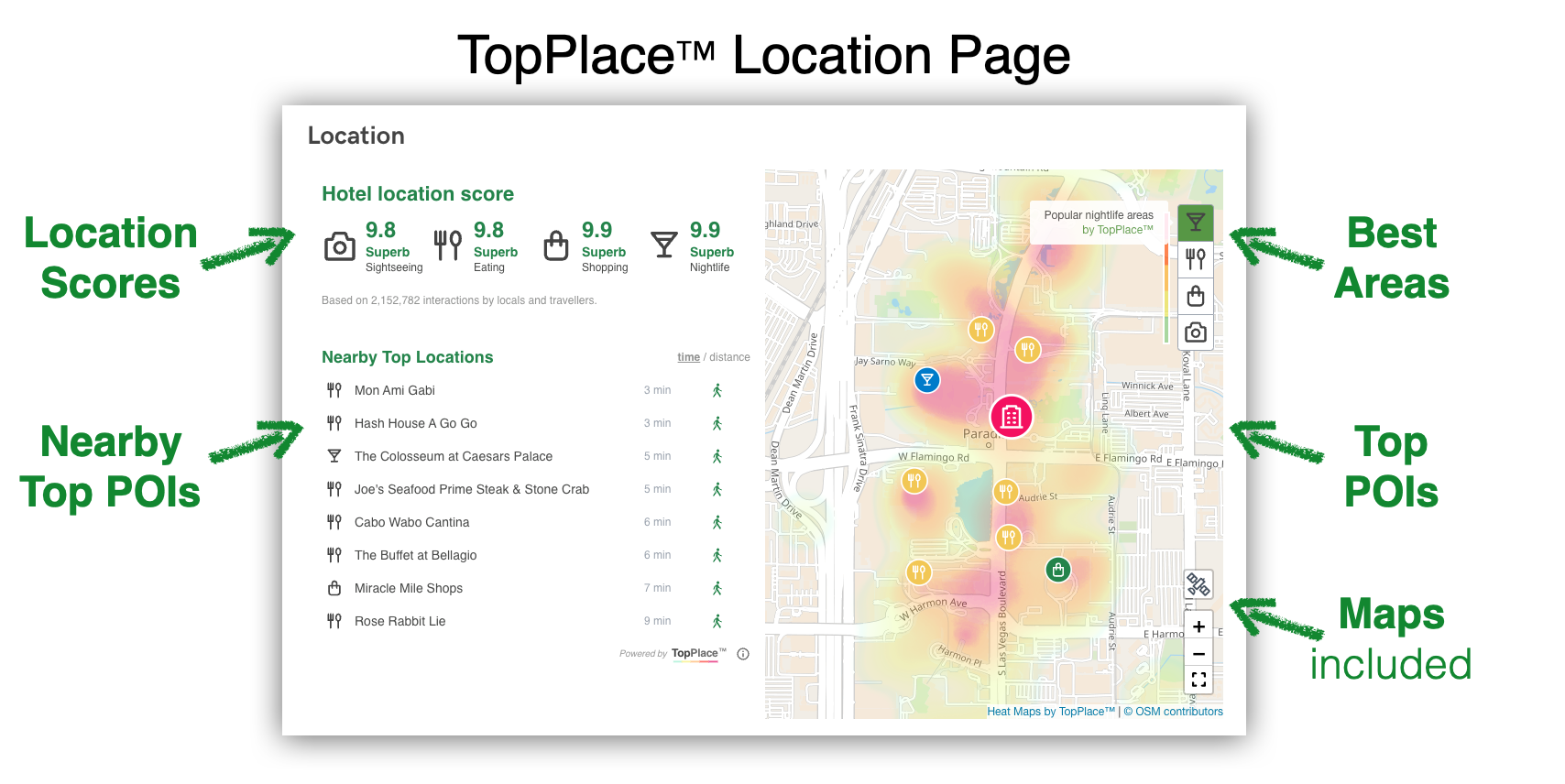 Is there any Additional Value Provided by TopPlace™?
There is also additional TopPlace™ benefits that bring even more value:
Huge reduction of time to launch (from months to just days)
Huge savings in development costs
Huge map costs savings (see our previous post on this subject)
Increase of user on-site Retention
Noticeable UX improvement
Zero maintenance costs after launch
This is a quite unique scenario where a company can simultaneously save costs and time while increasing revenues.
To evaluate the Booking Revenue, you can try our Pricing Calculator and compare what it would mean for your case with our TopPlace™ Booking Revenues Calculator.
Do not hesitate to reach out to us if you have any questions – we are happy to share best practices and insights.
You can start using all TopPlace™ products for free by signing up here.