AVUXI's TopPlace™ Location Products Help Millions of Travelers Make the Right Booking Decisions
Berlin, Germany and London, UK – April 9, 2018 – AVUXI, creator of the TopPlace™ location insights, has expanded its presence on KAYAK, the world's leading travel search engine, with a renewed two-year deal. KAYAK, which searches hundreds of other travel sites to give people the information they need to make their travel plans, will now display new TopPlace™ insights and location scores in its hotel search.
The partnership will expand to other brands like momondo and Mundi, while continuing to provide KAYAK users with verified location information and new brief summaries, so that travelers can easily, and confidently, choose the right hotel, in the best location, for the best price.
By integrating TopPlace location scores and heat maps, KAYAK displays detailed location insights for hotels, based on social media signals from travellers and locals across the globe. The heat maps and location scores help KAYAK users identify the most suitable areas in a city and how well a hotel or apartment is located for activities such as eating, shopping, sightseeing or nightlife.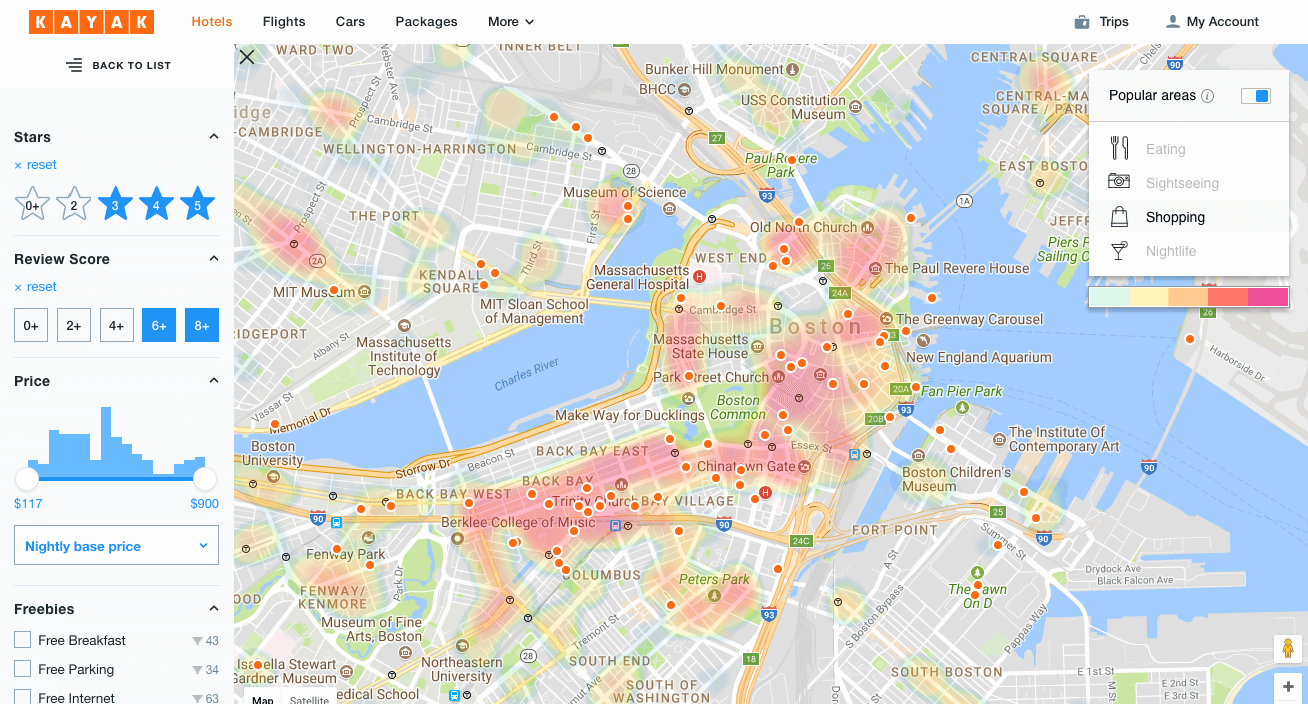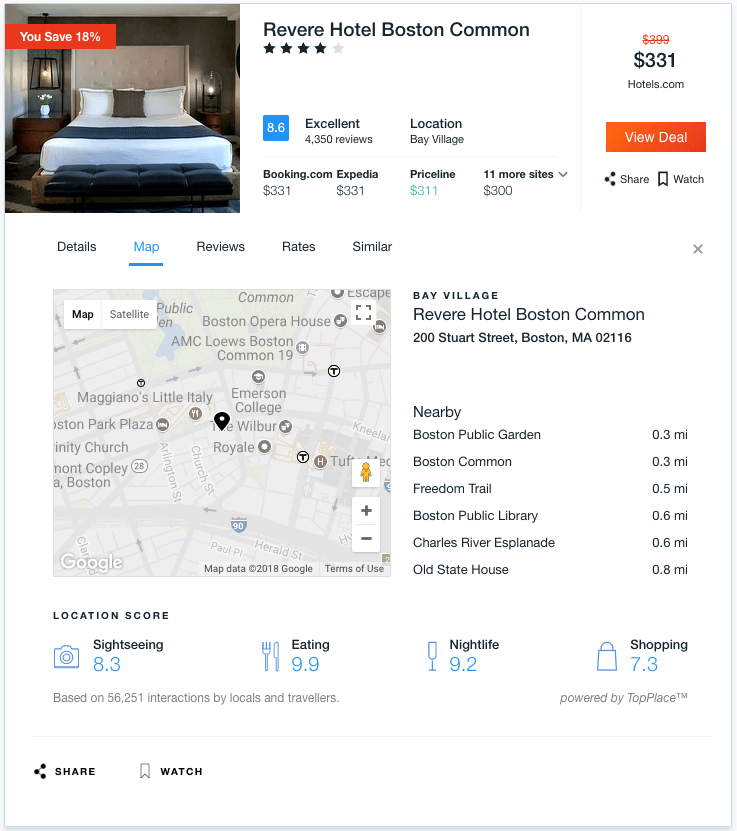 "Travelers want to feel certain that they are booking a hotel in the most convenient location for their needs. TopPlace insights provide knowledge about how good a location is in any city worldwide. Because we have analyzed billions of social media signals, such as blog entries, photos, reviews, likes, check-ins and more, we can accurately show and tell the user what any given location is like. This kind of information is crucial to quickly understand an essential criteria like location, when booking any given hotel, so that travelers can save time, stay on site and book confidently," says Alexis Batlle, CEO and Co-Founder of AVUXI.
"Our users rely on KAYAK to provide the most complete view of their travel options," said Jan Valentin, SVP Strategic & Corporate Development at KAYAK. "AVUXI's TopPlace gives our users a very helpful snapshot about what are the locations like in any city around the world."
For more information about AVUXI's TopPlace, please contact Sofia Yuvilova at: sy @softwebexpert.org.
About AVUXI
AVUXI's mission is to save travelers' time while making the right choice when booking a hotel. Location is a top criteria for travelers when picking a hotel. Processing thousands of pieces of information about an unfamiliar city to understand its dynamics in a limited time, is beyond any one person's capacity. Things become more complicated as every day millions of new signals in thousands of formats and dozens of languages appear online. AVUXI searches, analyzes and filters millions of diverse signals to create a unique TopPlace score of any hotel or apartment's location on the planet.
About KAYAK
Our mission at KAYAK is to provide the world's favorite travel planning tools. We operate a portfolio of brands including KAYAK, momondo, Cheapflights, SWOODOO, checkfelix and Mundi that together process over two billion consumer queries annually. KAYAK operates sites in more than 60 countries and territories and is an independently managed subsidiary of Booking Holdings Inc. For more information, visit www.KAYAK.co.uk