Over the last two years AVUXI has been improving and refining our admin panel based on your feedback.
Our customer base has been growing and so have our product portfolio. As we received more feedback and added more features, our admin panel has evolved to allow our customers to manage and customize multiple Map Overlays and Location Add-ons for their websites, as well as view easy usage statistics reports and manage their online accounts.
After improving our admin panel section by section, the time has come to go out with the old, and in with the new.
In an effort to make things even more convenient, we decided to redesign our admin panel.
The new admin panel launches today 16 April 2018.
Nobody likes when a service they use surprises them with a totally different design to learn, which is why we slowly let you try out the new updates with the safety net of switching back to the familiar format. We think you'll love the new admin, but after reading this if you still have questions or concerns, please let us know.
What do I need to do?
If you've signed up after this announcement and had no idea there even was an "old" admin, then you don't have to do anything!
If you have been using the "old" admin for some time, both the "old" and the new admin will be available to you for the time being. You can start getting used to the new admin.
But if at any moment and for any reason you wish to use the "old" admin, you can do that.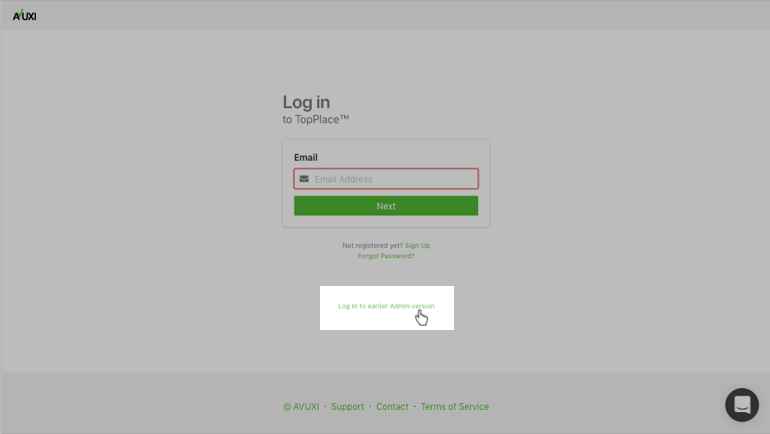 And as always, we're here to answer any questions you have, just let us know.
Overview
We're here to help you learn why we decided to take a fresh approach to the admin, and we'll walk you through everything that has improved or changed. Here's what we'll cover:
Introduction
Setup Wizard
Analytics
New feature highlights
A fresh start
AVUXI has worked with a few hundred customers over the last couple of years, and they've taught us an awful lot. We've learned that our customers have found use for our products not only in online travel, but also in retail location intelligence and real estate (Kasaz) and events (Cvent, Go-PopUp). That our customers can range from up-and-coming start-ups (TravelPerk) to multinationals (eDreams ODIGEO). And that people using our admin may have different roles – product managers and VPs, CTOs, marketing managers, innovation managers, software developers, founders and CEOs. This means different needs and different degree of functionality required.
Now, we're excited to have taken everything we've learned and put it to use in a brand new, redesigned, and rebuilt admin area.
Of course, AVUXI's biggest feature has always been its simplicity, and that remained our top priority when building the new admin.
Setup Wizard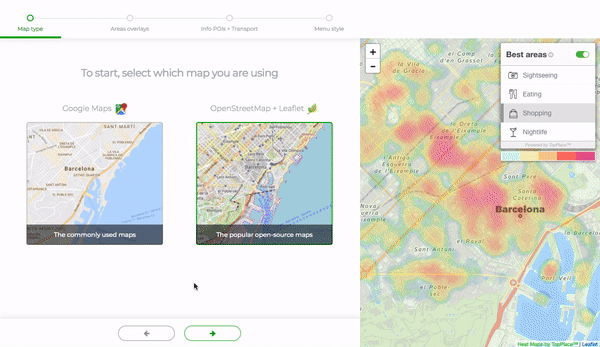 To kick-start the setup process for our new users as well us to facilitate it for existing ones, we are introducing a setup wizard for our map overlays. New users will be able to set up a new map overlay in just 4 easy steps. Existing users will be able to add new map overlays to their projects using the same short step-by-step wizard.
Curious to see it in action? Click the button below. You do not need to register, only to enter your email to save your steps on a temporary account. At the end you can choose to save your project and create a new account or to discard it.
Analytics
The new Dashboard has been redesigned, giving you a better way to see your projects' activity at a glance. It's the place many of you check frequently, so we wanted to make it worthy of your attention.
Some of its new features are:
you can now choose preset or custom date ranges
we show you the average number of users per day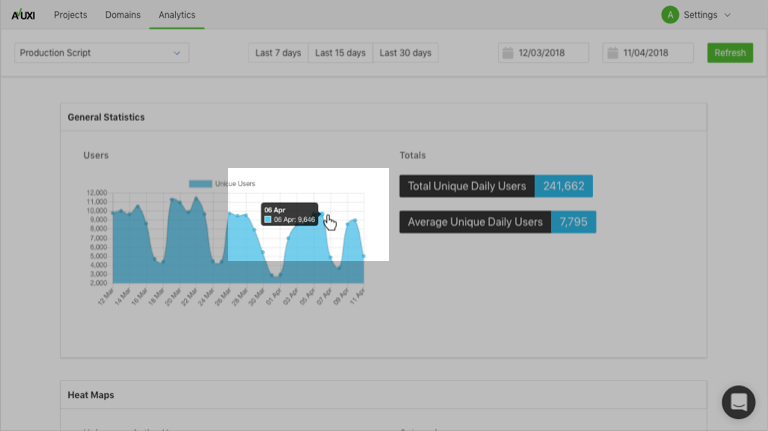 New feature highlights
The new admin will allow you to do more. Here are some of the new things you can do with it:
Support of the latest version of our Location Score Elements

a more responsive design (improved alignment),
SVG rather than PNG icons. You can now style the SVG icons and parts of SVGs with CSS (changing colors, outlines, etc.) as well as style the text and adapt the widget to your branding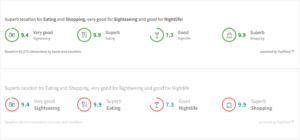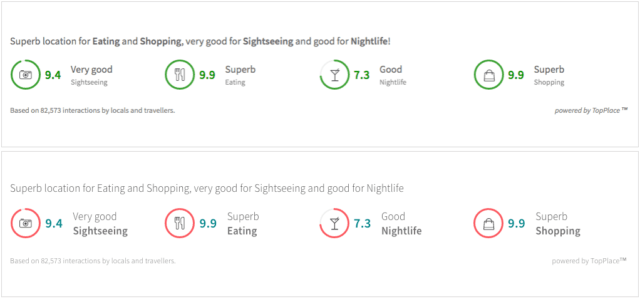 User roles management. Now you can have multiple users on an account and set their security rights. For example, you can let your accounting team log in to view the payment history but they will not have the rights to make changes to your projects.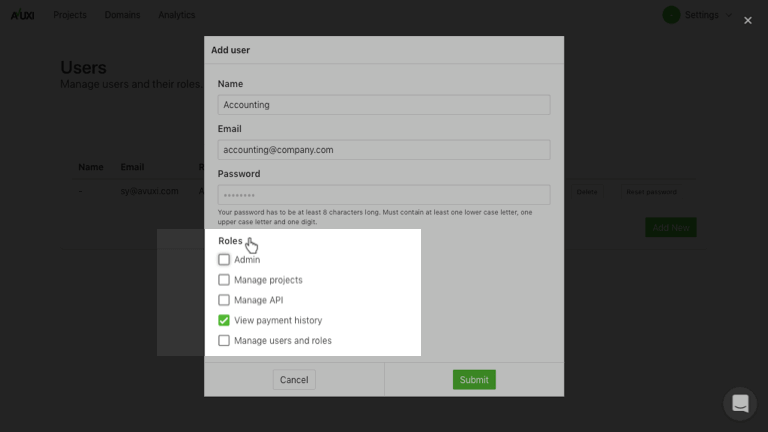 We've poured a lot of care into this new admin, and we'll keep working to make it even better. If you have issues or ideas, we want to hear about them. The improvements will make your life a little bit easier, and let you focus on your customers and your business.