TopPlace™ isn't just limited to travel, property portals love us too! Idriss from Kasaz.com rated us 5⭐️ !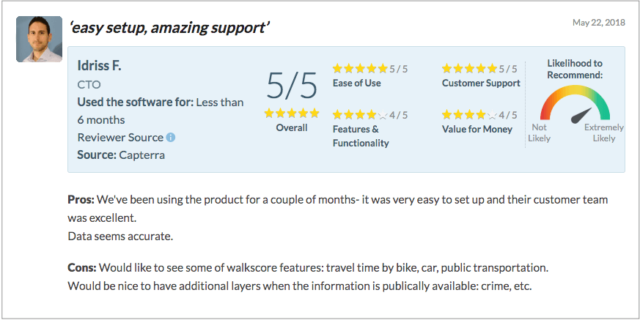 Idriss is the CTO at Kasaz.com. The real estate portal leverages our Location Scores, Transport and Popular Areas Heat Map widgets to help sellers showcase their properties as well as better informing buyers on the location benefits of each property.
Thanks for your support, Idriss.
Learn about our products: https://www.avuxi.com/topplace