We are always on the lookout to see and hear what people think of our Heat Maps and how it brings amazing benefits for our clients. 
Reviews.com recently conducted an Interesting comparison of the top travel sites from a customer perspective. Companies analysed included:
As always, we are very pleased to see the praising comments about our TopPlace™ Heat Maps. One of our clients, Kayak, was selected for "Best for Flexible Planning" and one feature reviews.com chose to showcase, AVUXI's very own TopPlace HeatMaps!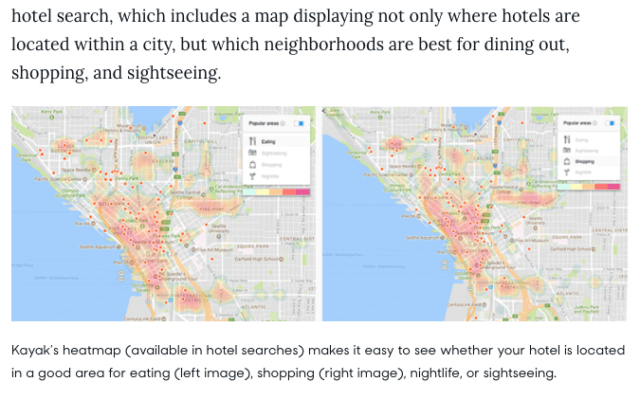 You're welcome KAYAK!
Check out the full article here:
https://www.reviews.com/travel-sites/
If you like to learn more, feel free to sign up or reach out to one of our team who will be happy to help.