Pop up space companies are discovering the advantages of TopPlace™ heat maps. Go-Popup, PopPlace.com, PopFiesta.com, and most recently PopShop.com are all companies taking advantage of TopPlace™ heat maps to inform their users of the local area context profile.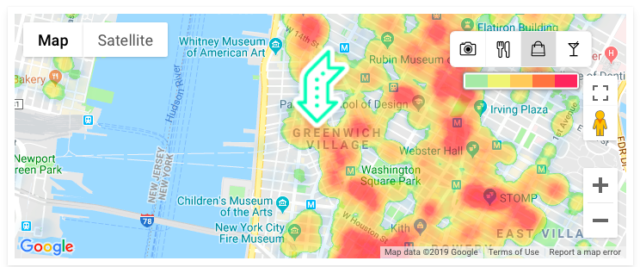 It all started when PopPlace.com signed up. Most recently PopShop joined the TopPlace™ family. TopPlace™ heat maps have become a useful tool in the pop up space industry.
What is a Pop Up Space?
For those unaware, a Pop Up Space is a short term retail or commercial lease. The lease can be for a few days or weeks. It is a great way to run a temporary brand campaign, try out a new location or just have an event.
"Finding, contracting or leasing retail spaces is complicated for tenants and landlords, decentralized and expensive – especially when it comes to short-term leases for pop-up stores, live communication and brand events in premium locations." Go-Popup's about us statement.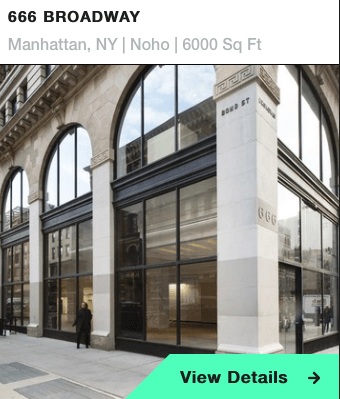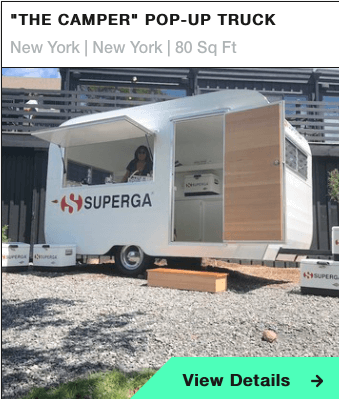 Who uses a Pop Up space?
The short leases are ideal for brands and boutiques who want to access the market in a particular way for a short time. Spaces can be a big busy corner in the centre of New York City or a small camper van / shipping container!
Pop up shops are especially popular in the fashion industry. Both big and small companies will create unique experiences for specific sales or communication events.
The Pop up space platform is a great way for companies and individuals to search across a city for their ideal space.
Heat maps are a valuable tool for the professional searcher
Our user research has shown that professionals who search for properties on a regular basis highly value the TopPlace™ heat maps.
Why, you may ask? It's because the heat maps allow them to quickly obtain relevant context information about a prospective location.
TopPlace heat maps visualize not only the attractiveness and engagement of a specific area, but also the type of engagement. This allows the professional location searcher to quickly understand what the area is known for. For example, a retail location in a great shopping area will receive additional benefits from also being in a great area for eating.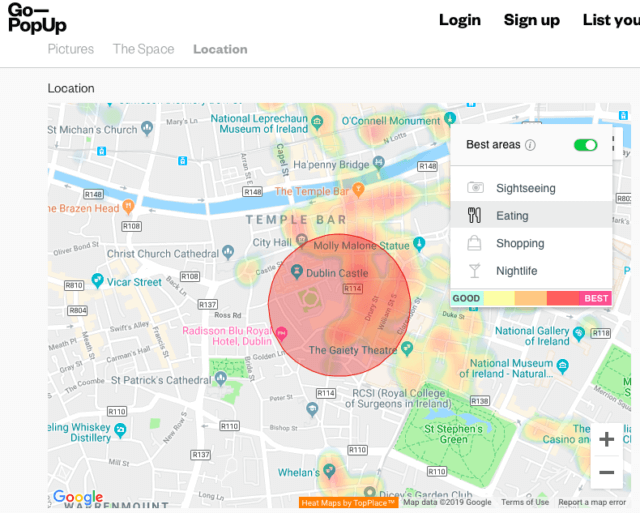 The Value of Heat Maps on Pop Up space platforms
Location is one of the most important considerations for someone looking for the ideal Pop up space.
People who typically search on a Pop up space platforms are professionals. They will invest time and effort to find the best space for their company. They will review multiple locations on a Pop up space site, searching for the most suitable space. Heat maps are a great way to convey important attributes of an area. This helps the professional to find much faster the most appropriate location for the specific experience.
The heat maps can be integrated in either the search map or the map on the listing page.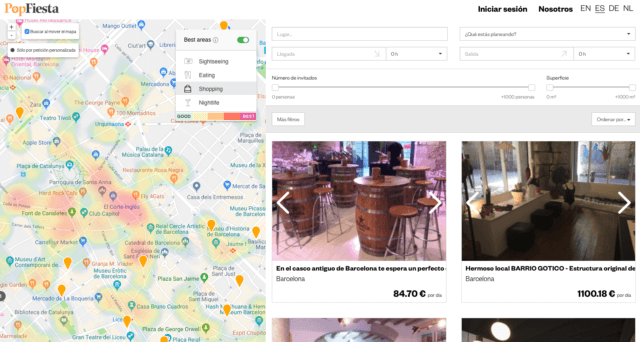 If you like what you see, feel free to sign up or reach out to one of our team who will be happy to help.
We look forward to having more pop up space companies join our family of clients.