We would like to welcome Logitravel to the TopPlace™ family.
It is a privilege to work with an established company and take part in their improvement and innovation initiatives.
Who is Logitravel?
Logitravel is a leading pan-European online travel agency helping over two million people each year arrange their holiday, whether it be a short weekend break, beach holiday, cruise or any other type of holiday.
Over the last 10 years Logitravel has undergone rapid international expansion, and today operate local online travel agencies across 7 countries in Europe (Finland, France, Germany, Italy, Portugal, Spain and United Kingdom) as well as Brazil in South America. In addition Logitravel has also created their own local tour operator companies in Spain, Italy and France.
New website = upgraded usability
For the past months Logitravel has been working an overhaul of its website. The improvements to the UX have been dramatic. When it came to enhancing the location context for the accommodation options, TopPlace™ was one of the chosen solutions. Decisive factors were a unique product offering with worldwide coverage and multilingual support.
Logitravel uses TopPlace™ to provide their users with an enhanced understanding of the location of each hotel. This makes choosing the right hotel much easier and faster. It helps keep visitors onsite while saving their time. That translates into greater customer satisfaction.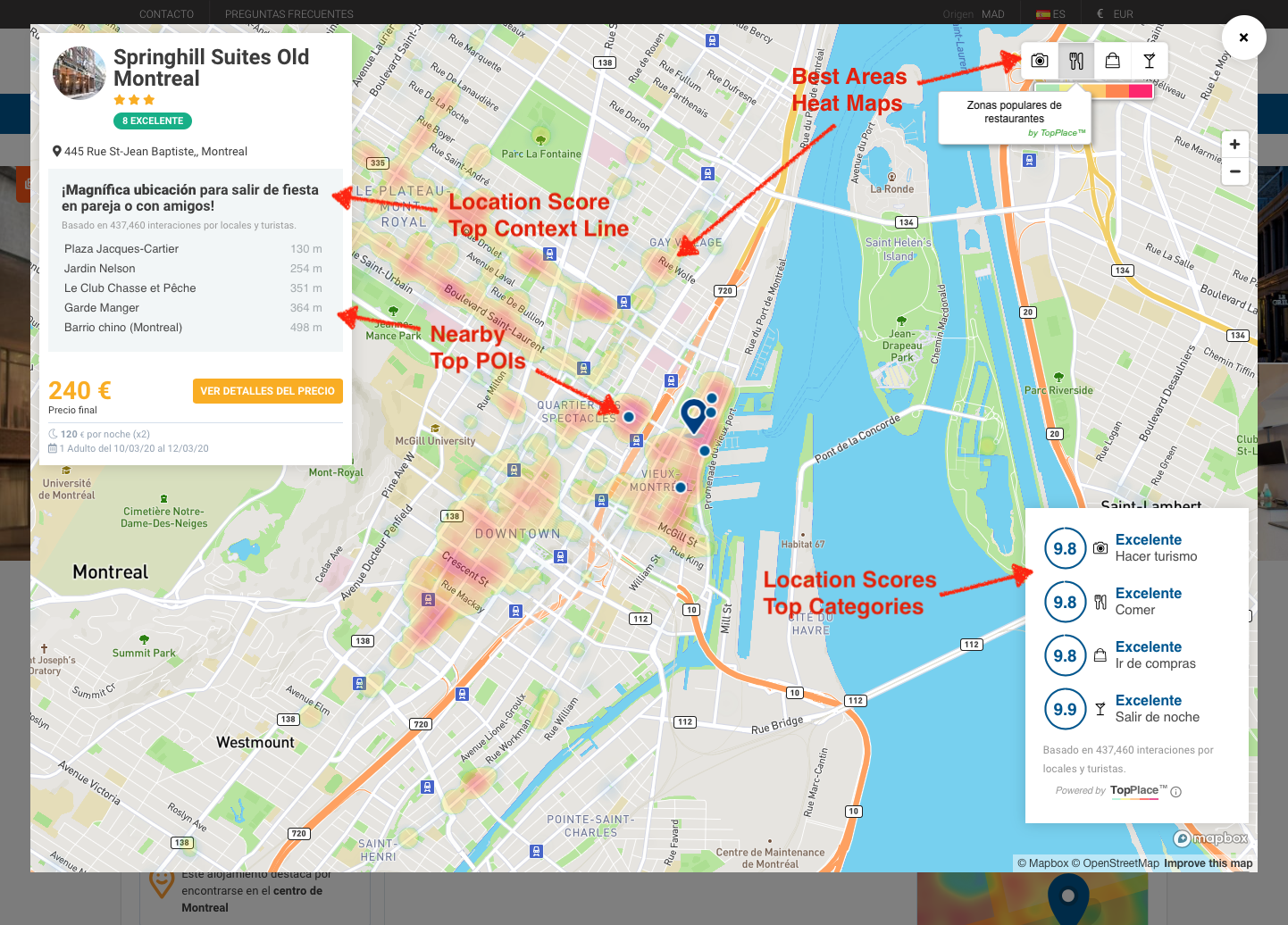 We are glad to be working together, making the online booking experience better for thousands of travelers!
If you'd like to know more about what TopPlace™ could do for you , feel free to sign up or reach out and we will be happy to help.
We look forward to having more travel companies joining TopPlace™ and enjoying all the benefits of our cooperation.
Welcome Logitravel!