We are happy to welcome Priceline to the TopPlace™ family!
It is a privilege to work with an innovative and well established company. Travel was hit hard by the Covid-19 impact. However, innovative companies like Priceline continued being focused on enhancing their product and user's experience.

What is Priceline?
Priceline.com is an online travel agency (OTA) for finding discount rates for travel-related purchases, such as hotel stays and airline tickets. With hundreds of employees across four offices, Priceline is now part of the world's largest travel company – Booking Holdings.
Priceline introduced the concept of Express Deals delivering savings with a clear speed advantage: instant booking. Travelers see the lowest price that airlines, hotels, and rental brands were willing to accept and could capture it immediately. To secure those rates, Priceline holds back some information before the booking. For a hotel, they display the star rating, the customer rating, the neighborhood, the location scores and the amenities up front, then reveal everything once the booking was made.
Today, Priceline saves customers more than one billion dollars every year.
Meaningful Location Context for every hotel, instantly
Location is an essential criteria for customers when choosing a hotel. A solution was needed that could quickly provide essential Location Context for every hotel in any city. AVUXI's plug & play TopPlace™ Location Scores was a perfect solution: it has worldwide coverage, is multilingual and very easy to implement.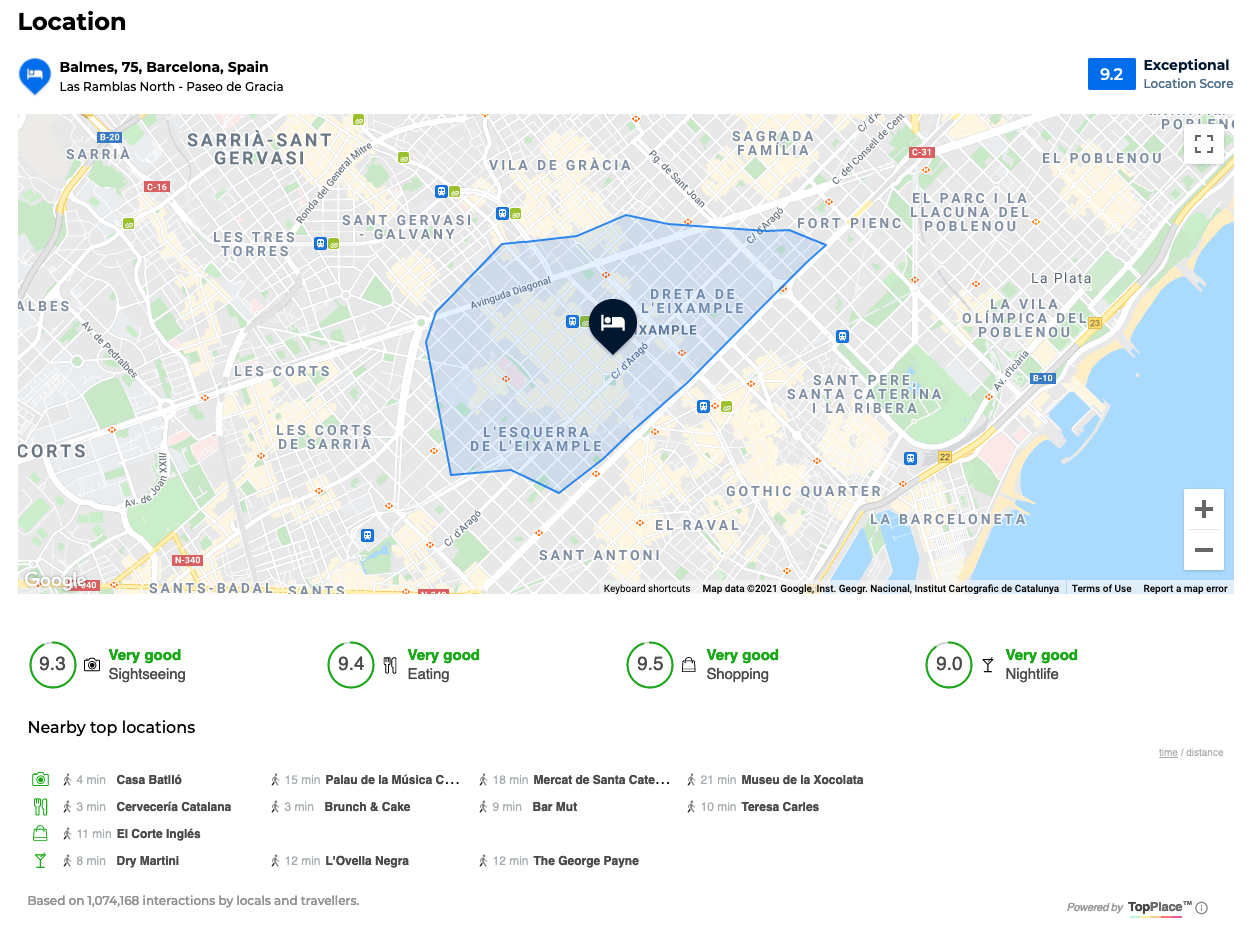 The Location Scores allow users to have a very quick assessment of the vibrancy of the location. The Nearby top locations show the most popular venues (POIs) within walking distance from the hotel. These combined essential Location Context elements add transparency to the accommodation search process and save the site visitors' time, helping them make a better booking decision.
We are glad to be working together, making the online booking experience much easier and better for travelers worldwide!
We look forward to having more travel companies joining TopPlace™ and enjoying all the benefits of our cooperation. If you'd like to know more about what TopPlace™ could do for you , feel free to sign up or reach out and we will be happy to help.
Welcome Priceline!