We are happy to welcome Stay22, the leading accommodation metasearch targeted at events.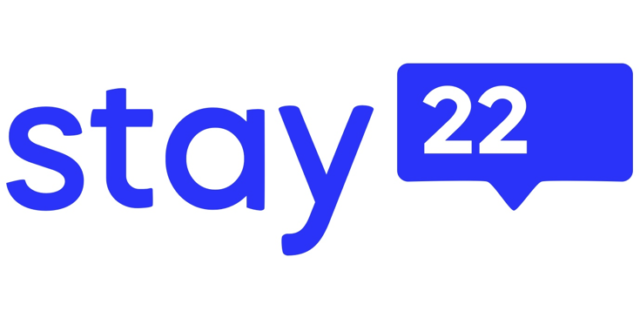 Who is Stay22?
Stay22 is an Accommodation Metasearch that is focused on accommodation for events. They create an interactive map providing users with an easy and seamless experience when searching for hotels & Airbnbs near an event.
The Stay22 map is embedded within the websites and apps of event companies. The Stay22 map must therefore display all the features of a regular search map as well as the richer details often contained in the accommodation details page.
Stay22 has global coverage and is suitable for any event. The solution is free to use for any event and easy to integrate.
Their headquarters are in Quebec, Canada.
A combination of Hotels & Vacation rentals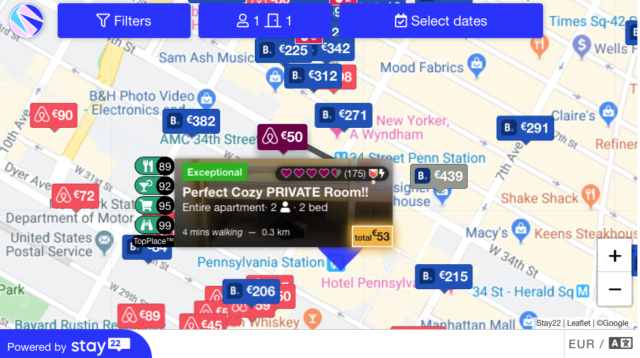 Stay22 is a metasearch and combines multiple different accommodation types into a single search.
Stay22 needed a solution that could be both dynamic enough to cater for small AirBnB style rooms as well as provide global coverage. The TopPlace™ Rest API was the perfect solution considering the specific layout challenges faced by Stay22.
TopPlace™ requires only the Latitude and Longitude of the accommodation in order to provide meaningful local area information. This is ideal for the vacation rentals industry. Thousands of new properties are added every week and TopPlace™ has them all covered.
If you like what you see, feel free to sign up or reach out to one of our team who will be happy to help.
We look forward to having more travel companies join our platform.
Welcome Stay22!