We are happy to welcome Closer2event to the TopPlace™ family!
Travel and events came to a halt in the past months due to Covid-19 impact. However, innovative startups like Closer2event have been using this time to focus on enhancing their product offering.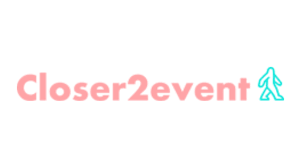 What is Closer2event?
Closer2event is an easy to implement accommodation Widget for event organizers. It can be linked or embedded in an event website for sports, music festivals, congresses or trade shows. The service consists of an interactive map that provides users with an easy and seamless experience when searching for hotels & rental apartments.
The Closer2event map is embedded within the websites and apps of event companies. It displays all the features of a regular search map, as well as context about the location. It comes as an "all-in-one" solution, with all the filters as pricing, accommodation ratings and distances to the event venue.
The solution has global coverage, is free to use for any event and easy to integrate.
Closer2event headquarters are in Barcelona, the capital of Catalonia in Spain.
A combination of Hotels, Vacation Rentals and more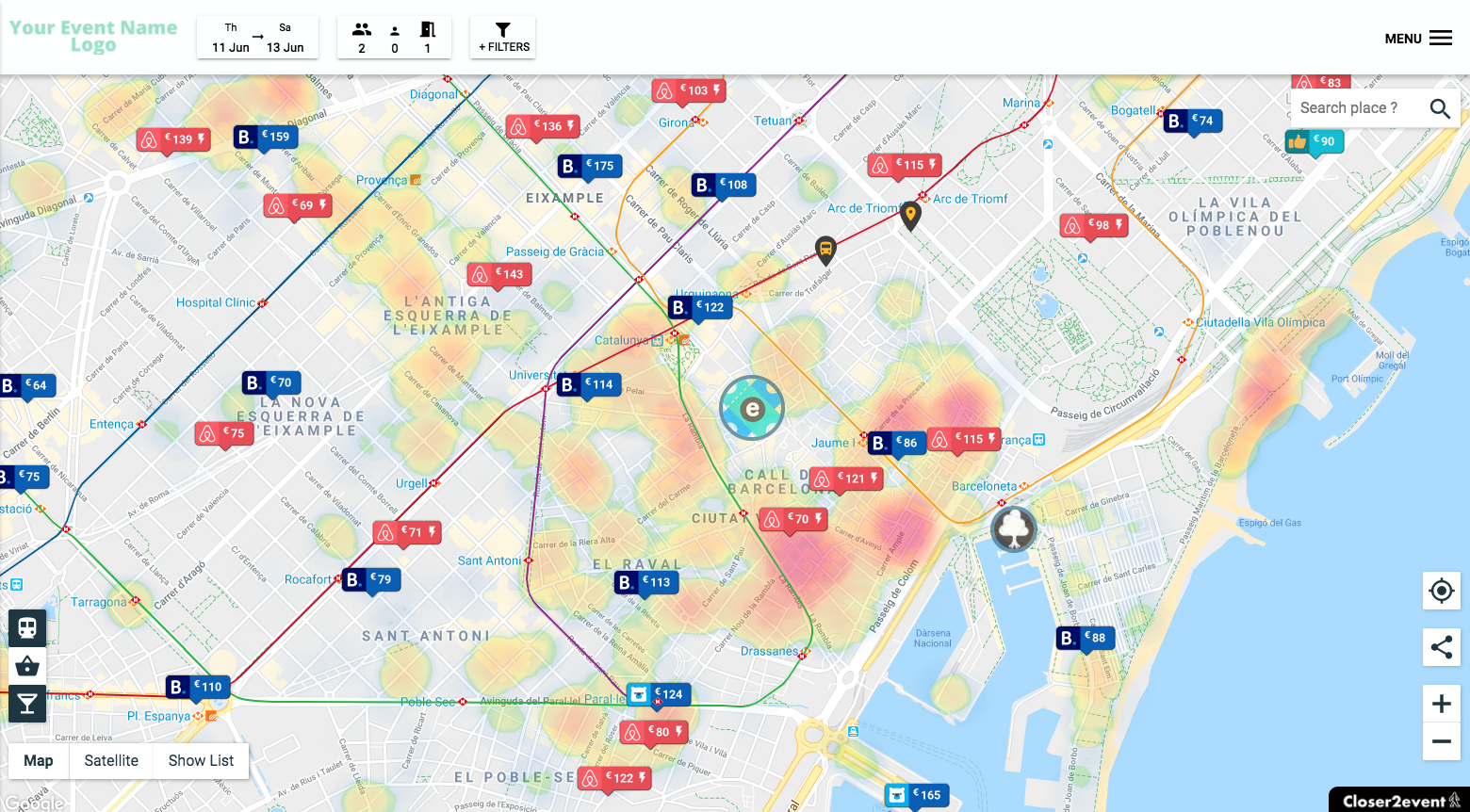 Closer2event map combines multiple different accommodation types into a single search.
A solution was needed that could quickly highlight the Location Context in any given city, and provide global coverage. The TopPlace™ Map Layers was the perfect solution for Colser2event, considering its coverage and ease of implementation. The TopPlace™ layers allow event goers to visualize the city's most vibrant hotspots for Nightlife and Shopping, as well as the metro lines. This adds transparency to the accommodation search process and saves plenty of time, making the service more useful.
We are glad to be working together, making the online booking experience much easier and better for event goers worldwide!
If you'd like to know more about what TopPlace™ could do for you , feel free to sign up or reach out and we will be happy to help.
We look forward to having more travel companies joining TopPlace™ and enjoying all the benefits of our cooperation.
Welcome Closer2event!