We would like to welcome TroopTravel to the TopPlace™ family.
It is a privilege to work with an innovative company, winner of multiple travel awards. The world of travel came to a halt in the past months due to Covid-19 impact. However, innovative companies like TroopTravel have been using this opportunity to further enhance their product.
Remote working is the new reality, but at some point teams needs to meet. The logistics of planning that can be a big pain, – TroopTravel is solving this.

Who is TroopTravel?
TroopTravel is an award-winning planning platform for corporate group travel, meetings and events. It is used by leading Fortune 500 companies. The platform helps travel and event managers to make an informed decision on what is the best meeting destination for their globally distributed teams, based on their own requirements. TroopTravel compares travel cost, ease of travel, visa requirements, carbon footprint, security and more in one single interface. This results in impressive savings of money and time for corporate meetings and events planning.
Meaningful Location Context to enable the best decisions, instantly
In the past months TroopTravel has seen an increased interest in their product. Companies worldwide have to be very very well informed when planning their next events. TopPlace™ was chosen to enhance the location context of any given city. It allows company planners to make well informed decisions regarding accommodation. A unique product with worldwide coverage, ease of implementation and use – these were decisive factors to choose TopPlace™.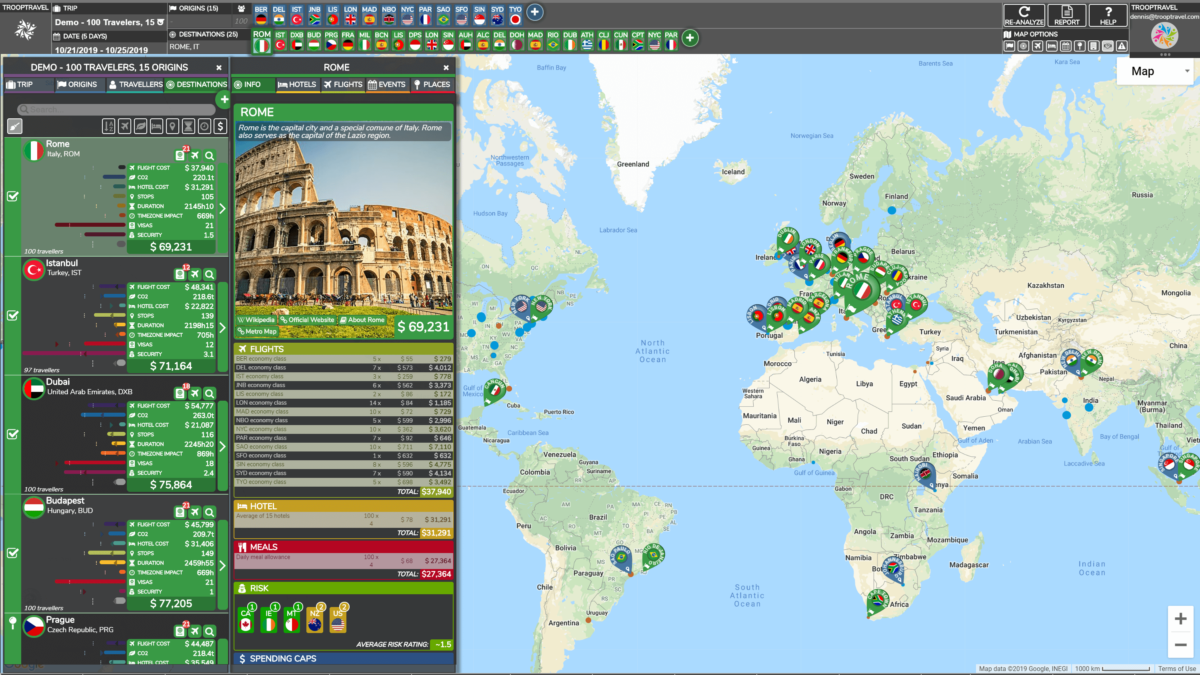 After choosing a city, there's always a challenge when choosing the best location where to hold the event and where stay. Even more so in an unfamiliar city. TopPlace™ Plug & Play products like the Map Layers and Hotel Location Scores are very easy to integrate. These products are tailored to eliminate guessing and save great amounts of time normally spent during time consuming research needed to gain essential location insights.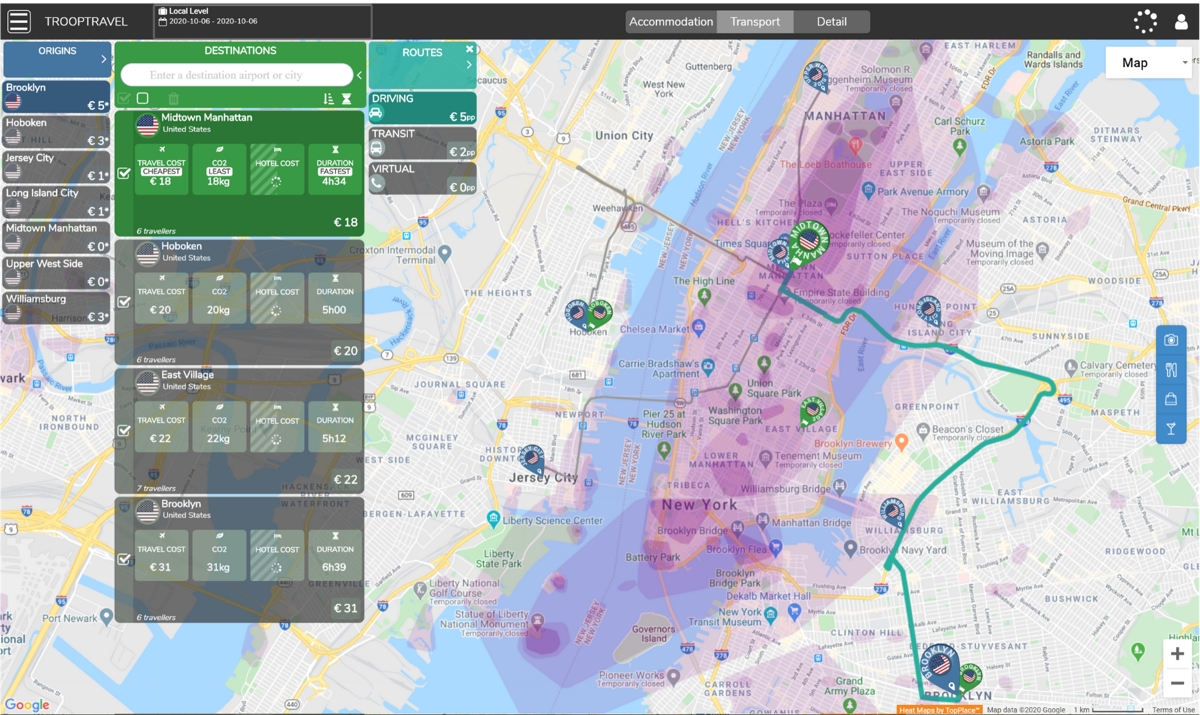 We are glad to be working together, making the online booking experience much easier and better for travel professionals!
If you'd like to know more about what TopPlace™ could do for you , feel free to sign up or reach out and we will be happy to help.
We look forward to having more travel companies joining TopPlace™ and enjoying all the benefits of our cooperation.
Welcome TroopTravel!