We would like to welcome Dorms.com to the TopPlace™ family.
It is a privilege to work with an innovative company that is relentlessly focused on improving their customers experience. While the world of travel has been at a standstill for the past months due to Covid-19 impact, innovative companies like Dorms.com are using the opportunity to work on their product and user experience, to further improve their solutions.
Who is Dorms?
Dorms.com is a global hostel directory that provides an easy way for their partners to showcase their properties around the world. Available in 13 languages and with tailor-made local websites, Dorms.com is designed with Backpackers in mind.
With millions of online bookings to date, from London to Paris, from Tokyo to Toronto; Dorms.com connects communities of young travelers in their own language. It offers the best deals and wide variety of options to fit their preferences. With Dorms.com, student travelers are presented with a worldwide selection of hostels, making choosing student travel accommodation very simple.
Upgrading usability with better Location Context
For the past months Dorms.com has been working an overhaul of its website. The improvements to the UX have been dramatic. When it came to enhancing the location context for the accommodation options, TopPlace™ was one of the chosen solutions. Decisive factors were a unique product offering with worldwide coverage and multilingual support.
Dorms.com uses TopPlace™ to provide their users with an enhanced understanding of the location of each hostel. This makes choosing the right hostel much easier and faster.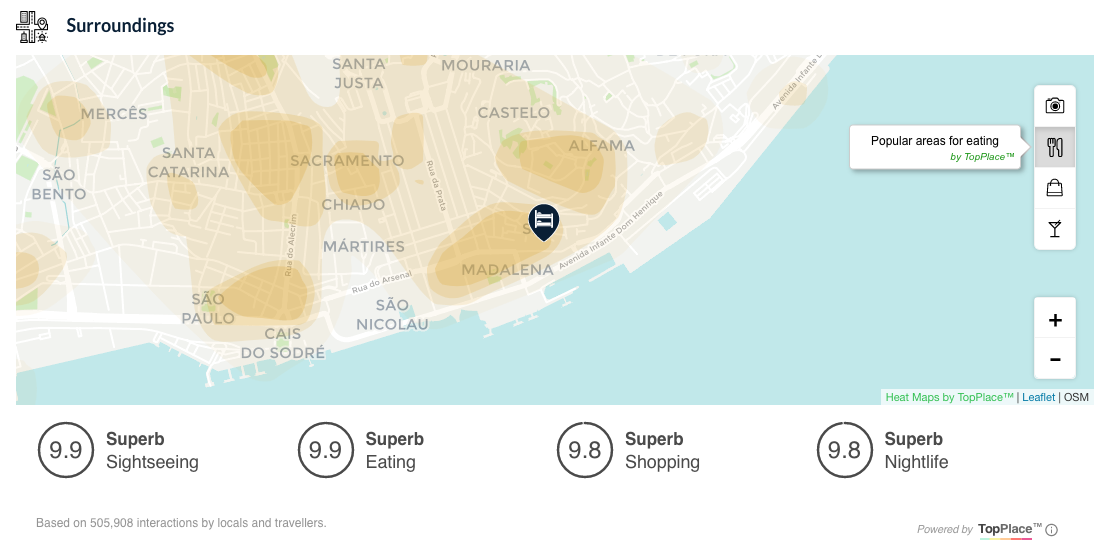 TopPlace™ Plug & Play products like the Location Page are very easy to integrate. The product is tailored to keep visitors onsite, eliminating the need of time consuming research, site-hopping in the search for meaningful location insights.
In addition to saving users' time, it reduces frictions during the booking flow, which translates into greater customer satisfaction and faster decisions. Also of great importance are the costs saved. TopPlace™ has embedded base maps already included, greatly reducing costly monthly fees charged by major map providers.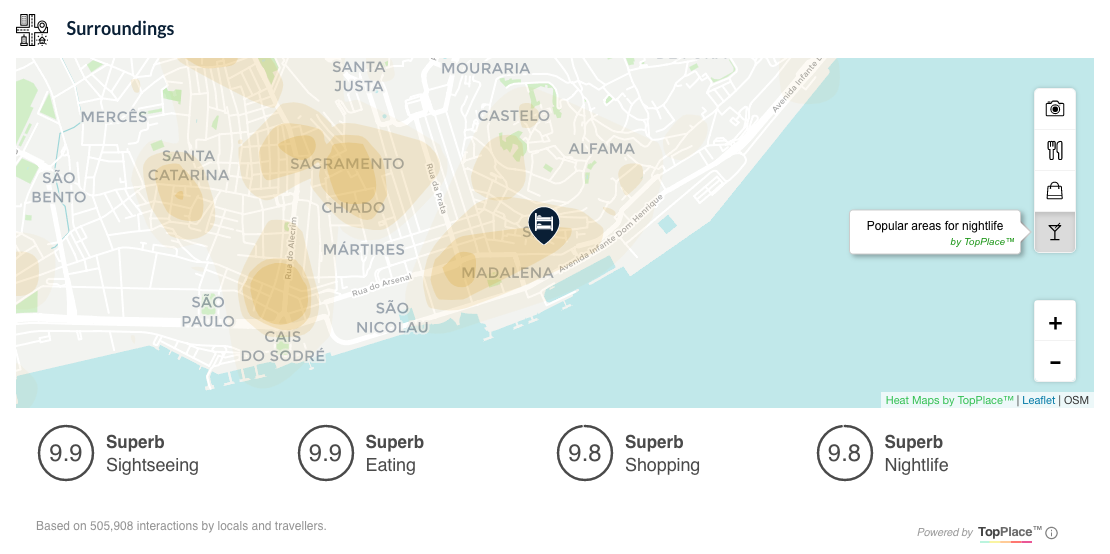 We are glad to be working together, making the online booking experience better for thousands of travelers!
If you'd like to know more about what TopPlace™ could do for you , feel free to sign up or reach out and we will be happy to help.
We look forward to having more travel companies joining TopPlace™ and enjoying all the benefits of our cooperation.