We are very happy to welcome HotelGyms to the TopPlace™ family!
This "made in Switzerland" booking platform tailored for the fitness traveler niche, has chosen TopPlace™ location context products to enhance their UX. 
HotelGyms is the perfect example of approaching the OTA business in a different way, focusing on one specific customer segment and providing the best tools for their needs.
It is a privilege to work with this visionary company helping them provide a better UX and user retention, leading to higher conversion rates. 

What is HotelGyms?
HotelGyms provides a state-of-the-art hotel booking platform to fitness enthusiasts who want to travel the world while still maintaining their workout routines.
They use cutting-edge technology based on Artificial Intelligence and Machine Learning to classify the gyms according to their overall quality and rank and suggest the hotels with the best gyms to their users.
The company was created in 2016 and the headquarters are located in Baden, Aargau (Switzerland).
"Fitness on the go" is their slogan and it exemplifies very well the essence of their business.
As HotelGyms product team's focus is on improving the booking experience for their users, this is one of the reasons why TopPlace™ location products became a part of their product improvement strategy.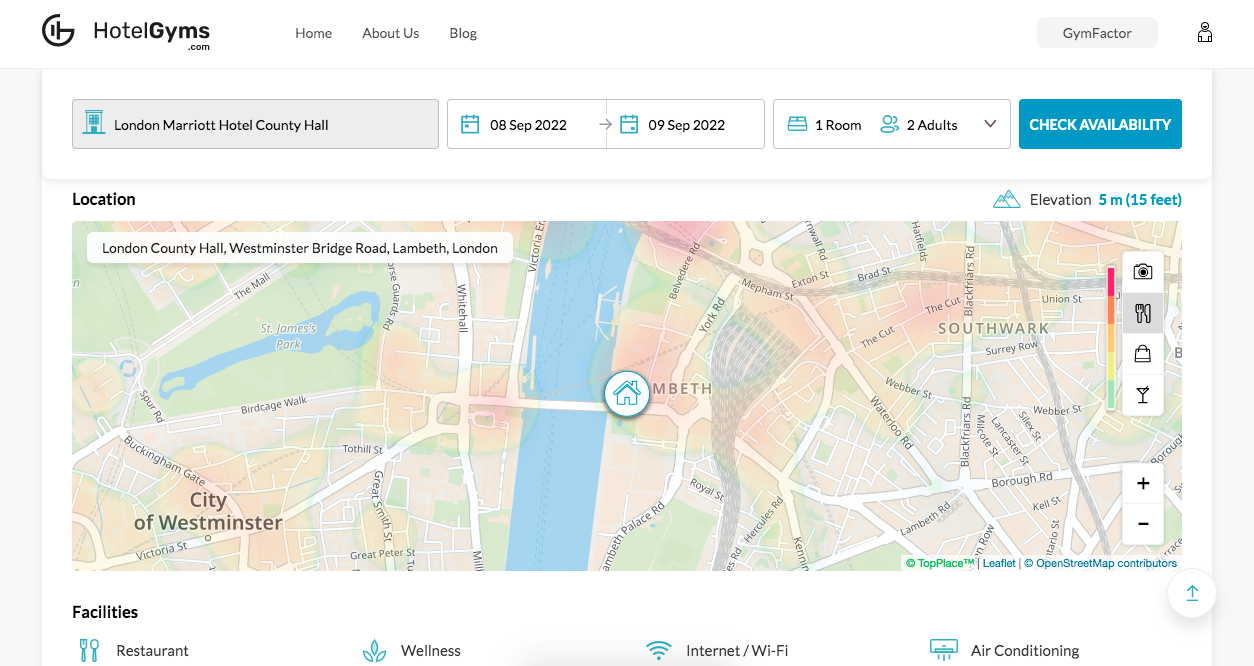 The most Popular Areas in the city with TopPlace™ Heat Maps and Maps, all powered by AVUXI.
Meaningful Location Context for every hotel with gym, instantly
Location is an essential criteria for customers when they choose accommodation.
A solution was needed that could quickly provide essential location context with worldwide coverage. Thanks to TopPlace™ products, users can decide faster and better where to stay, with the confidence that higher accommodation prices are justified by the location of the hotel.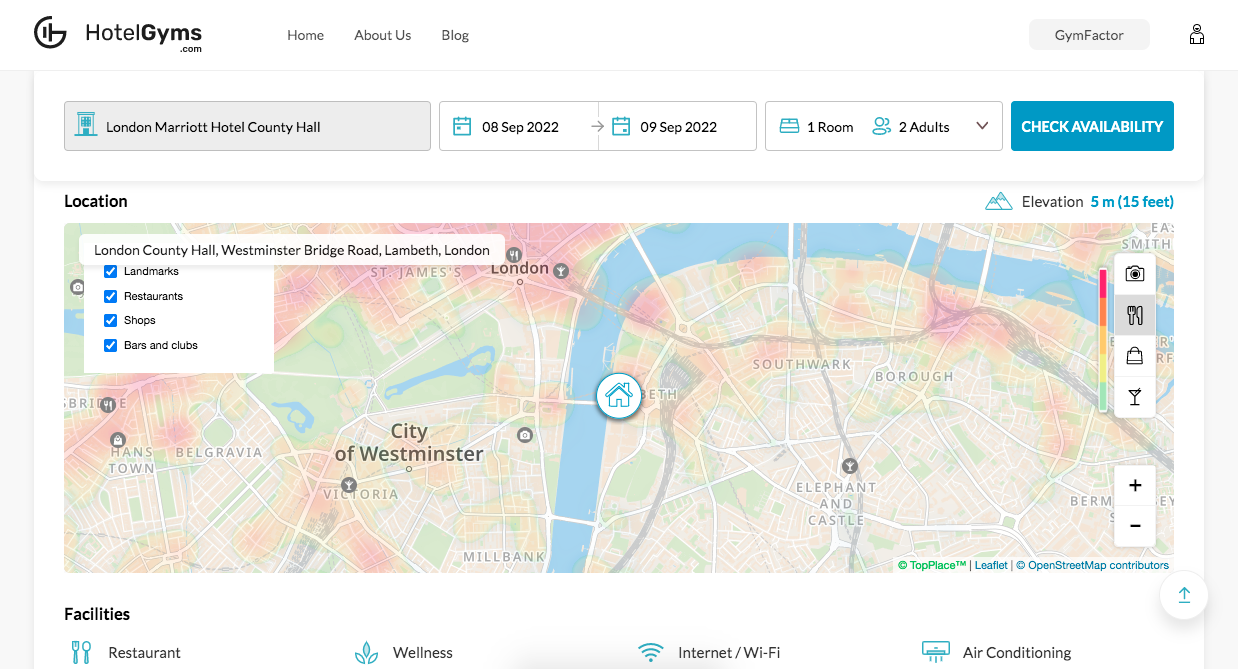 TopPlace™ Location Page powered by AVUXI with top POIs, placed in the hotel results pages in HotelGyms.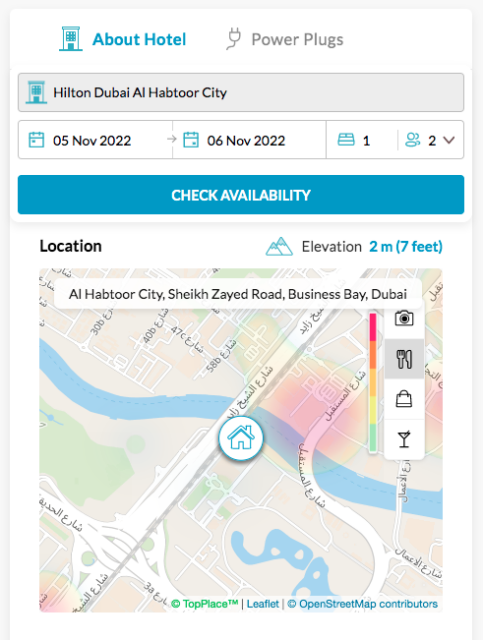 Mobile version of TopPlace™ Location Page powered by AVUXI, placed inside the hotel descriptions pages in HotelGyms.
We are glad the HotelGyms team has chosen us to help them improve the accommodation booking experience of their customers!
We look forward to having more travel companies joining TopPlace™ and enjoying all the benefits of our cooperation. If you'd like to know more about what TopPlace™ could do for you , you can try it for free or reach out and we will be happy to help.
Welcome HotelGyms!