We are excited to have Nomad Stays join the TopPlace™ family! This time is even more exciting because Nomad Stays is the first travel company to join our new platform! 
This innovative booking platform tailored for the adventurous traveler niche, has chosen TopPlace™ location context products to enhance their UX.
Nomad Stays approaches the accommodation business in a different way, focusing on one specific customer segment that is constantly traveling and providing the best tools for their needs.
Working with this pioneering company has been a privilege, aiding them to create a superior search experience which increases customer loyalty and conversion rates.

What
is
Nom
ad
St
ays
?
Nomad Stays profiles the world's remote and unknown stays and provides an accommodation booking platform for travelers seeking unique and exciting experiences.
Whether it's for digital nomads or adventurous explorers looking for new places to discover, they have a variety of great stays designed for today's traveler lifestyle.
The company was created in 2019 and its headquarters are located in San Francisco (California) although, like good nomads, its members constantly travel around the world.
"Life Unlimited" is their slogan and it exemplifies very well the essence of their business.
Through its platform, Nomad Stays provides travelers with an authentic experience by connecting them with local hosts who are able to provide insights into the local culture, traditions, and customs. Nomad Stays offers a range of properties, from private homes to shared spaces, and is available in over 150 cities around the world.
Nomad Stays product team's is constantly focused on improving the booking experience for their users. This is one of the reasons why TopPlace™ location products became a part of their product improvement strategy.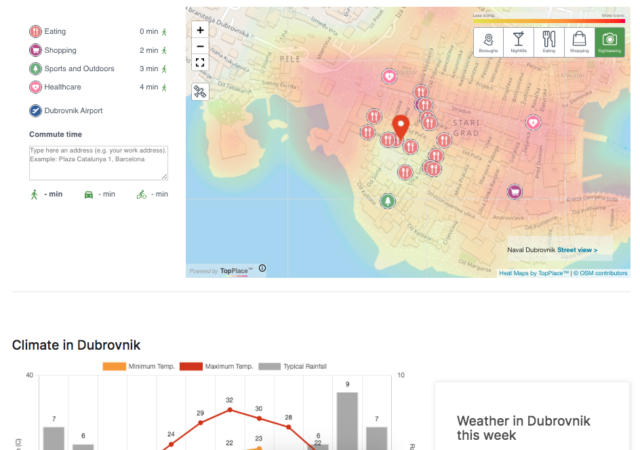 The most Popular Areas in the city with TopPlace™ Location Page for Housing on Demand (map, heat maps, POIs and routes included), all powered by AVUXI.
Me
aning
ful
Location
Context
for
every
accommodation
,
instantly
Location is a top criteria for nomads and travelers when they choose accommodation.
A solution was needed that could quickly provide essential location context with worldwide coverage.
With TopPlace™, Nomad Stays is able to give its website visitors a deeper understanding of the surrounding area of each rental property, including information about nearby points of interest, transportation options, commute to other locations like the nearest airport and more.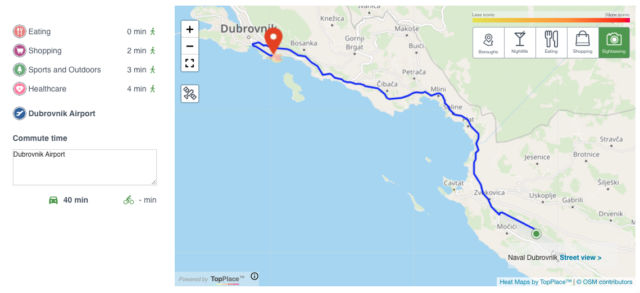 TopPlace™ Location Page powered by AVUXI with top POIs and routes, placed in the accommodation results pages in Nomad Stays.
This helps visitors make more informed decisions about where to stay and answer frequently asked questions about the location of the rentals.
Thanks to TopPlace™ products, users can decide faster and better where to stay, with the confidence that higher accommodation prices are justified by the location of the accommodation.
We are glad the Nomad Stays team has chosen us to help them improve the accommodation booking experience of their customers!
We look forward to having more travel companies joining TopPlace™ and enjoying all the benefits of our cooperation. If you'd like to know more about what TopPlace™ could do for you , you can try it for free or reach out and we will be happy to help.
Welcome Nomad Stays!