This time, we travel to South America to welcome Turismocity to the TopPlace™ family!
Our products keep expanding worldwide thanks to the trust that renowned Travel companies like Turismocity place in us.
The amazing team of Turismocity has implemented several TopPlace™ products in their site to provide a better UX and user retention, as well as a higher conversion rate. Let's take a closer look to Turismocity and the Location Context Solutions that they've implemented.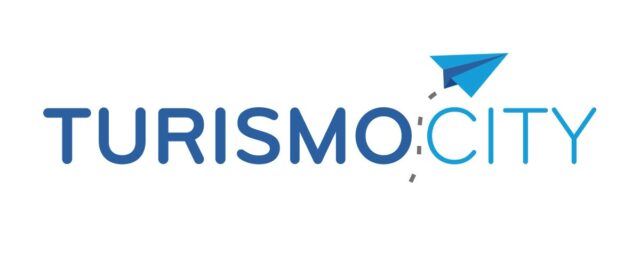 What is Turismocity?
Turismocity is one of South America's leading travel metasearch companies with headquarters in Buenos Aires. Launched in 2014, the company allows users to find the best price for their trip among all the existing options.
A search engine that allows users to save a lot of time and money when planning their trip. They can find the best option in Hotels, Flights, Getaways, Travel Deals, Car Rentals, Insurance and much more.
Turismocity product team's focus on their users is one of the reasons why TopPlace™ location products became an essential part of their product improvement strategy.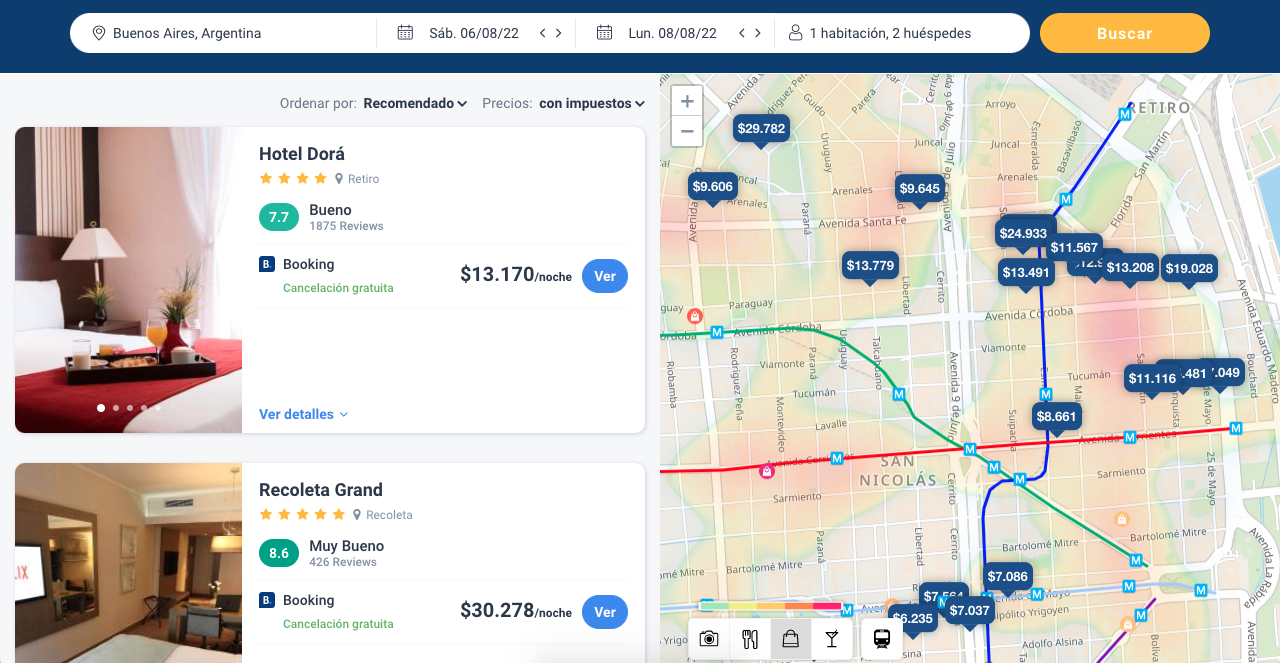 The most Popular Areas in the city with TopPlace™ Heat Maps, the Map and Metro lines, all powered by AVUXI.
Making lodging decisions faster by enhancing the User Experience (UX) with Location Context
Location is an essential criteria for customers when they choose accommodation.
Thanks to our TopPlace™ location context products, users can decide faster and better where to stay, with the confidence that higher accommodation prices are justified by the location of the hotel. 
AVUXI's TopPlace™ Heat Maps and TopPlace™ Location Page combined with TopPlace™ Location Scores were a carefully thought smart choice, combining worldwide coverage, easy to implement location context products and a very affordable pricing.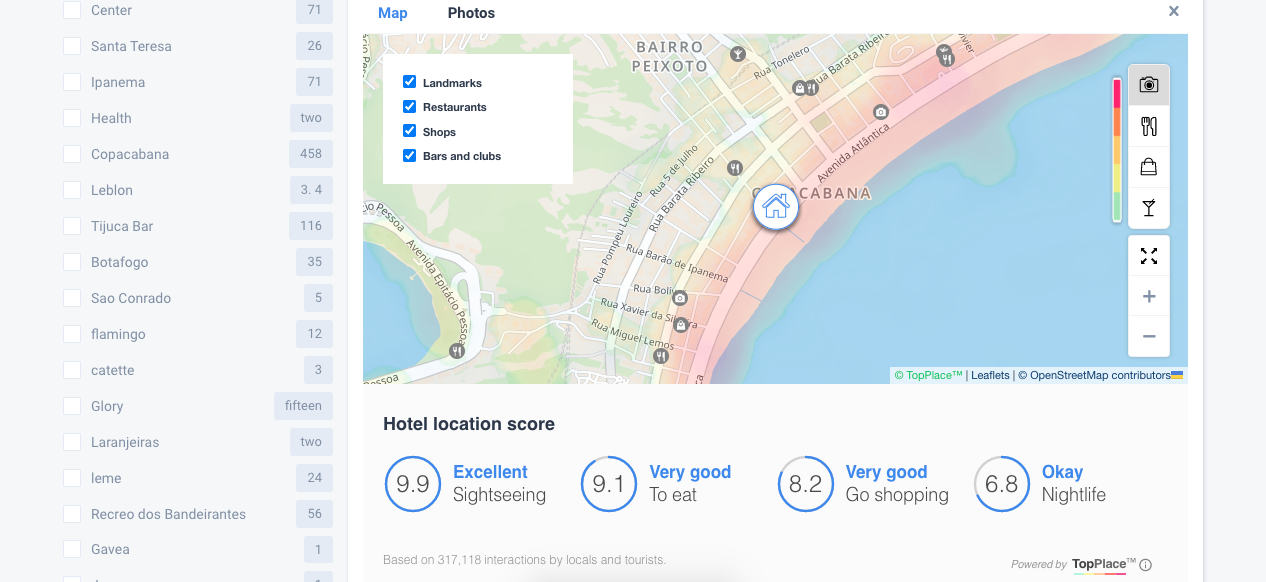 TopPlace™ Location Page powered by AVUXI, placed in the hotel results pages in Turismocity.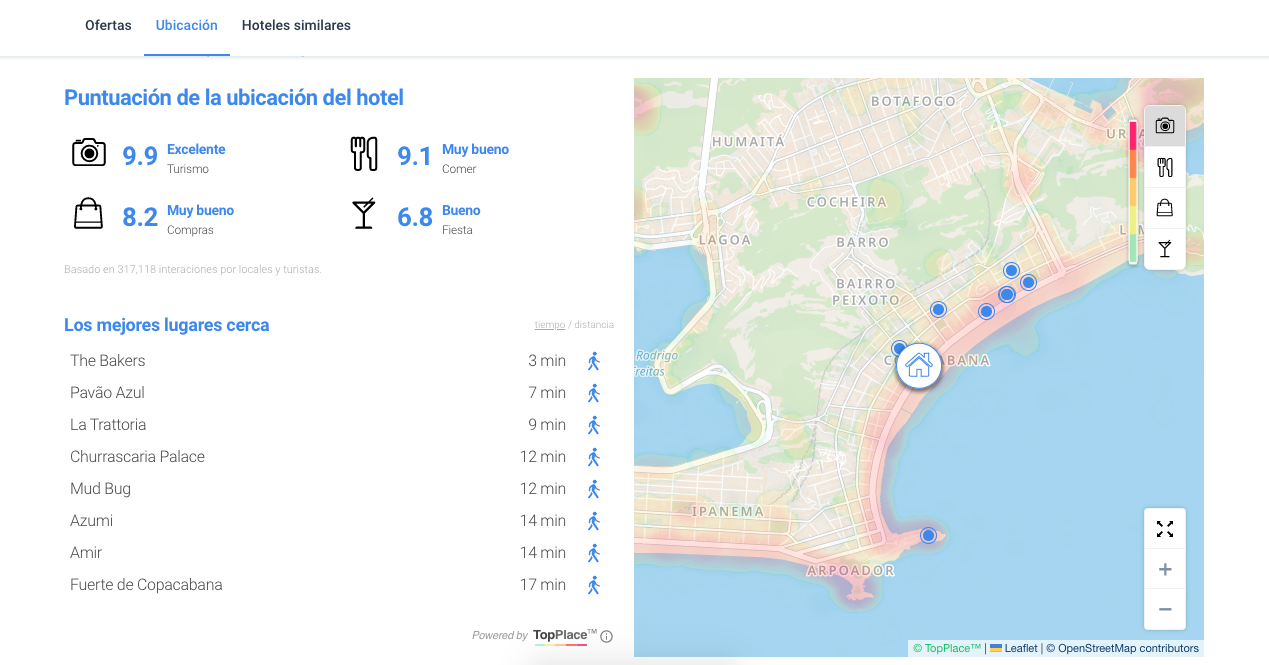 TopPlace™ Location Page powered by AVUXI, placed inside the hotel descriptions pages in Turismocity.
We are glad the Turismocity team has chosen us to help them improve the accommodation booking experience for their customers!
We look forward to having more travel companies joining TopPlace™ and enjoying all the benefits of our cooperation. If you'd like to know more about what TopPlace™ could do for you , you can try it for free or reach out and we will be happy to help.
Welcome Turismocity!