We are happy to welcome Webjet to the TopPlace™ family!
It is a privilege to work with one of the leading travel companies in the Oceania region. For us this is also a special occasion, extending our products further to users in Australia and New Zealand. Despite the effects of Covid, Webjet has been on a path of growth, while continuing to focus on improving its product and user experience.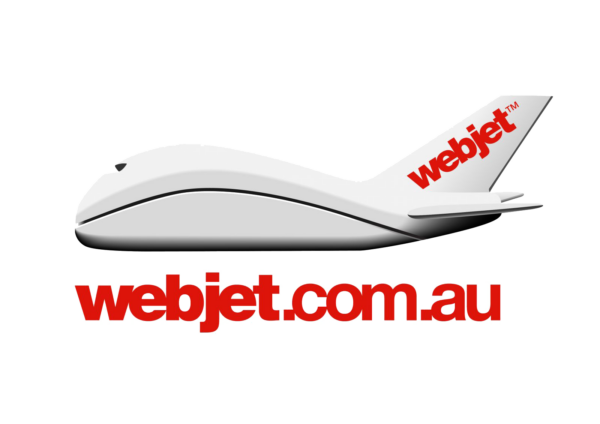 What is Webjet?
Webjet is Australia and New Zealand's leading Online Travel Agency. Launched in 1998, the company enables customers to compare, combine and book the best domestic and international travel flight deals, hotel accommodation, holiday package deals, travel insurance and car hire worldwide.
Its success was fueled by a culture founded on customer focus, innovation, and creativity. That's why TopPlace™ location products became a part of Webjet's product enhancement strategy.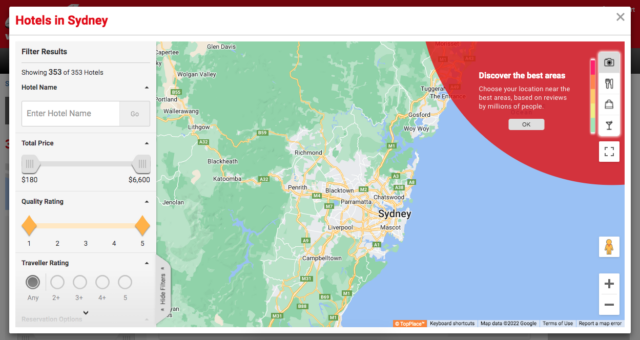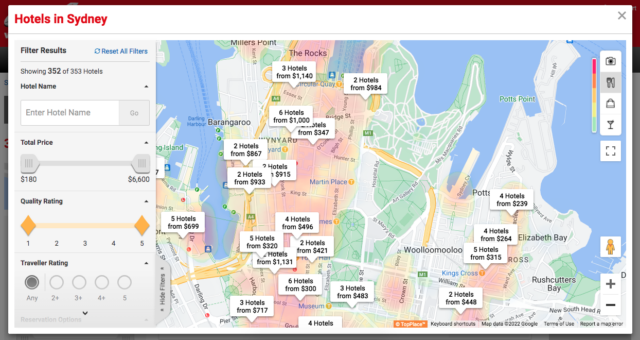 "Discover the best areas" in any city with TopPlace™ popular areas heatmaps, powered by AVUXI.
Meaningful Location Context for accommodations
Location is an essential criteria for customers when choosing accommodation. A solution was needed that could quickly provide essential location context with worldwide coverage. AVUXI's TopPlace™ Heat Maps and TopPlace™ Location Page were an easy choice, combining worldwide coverage and easy to implement location context elements.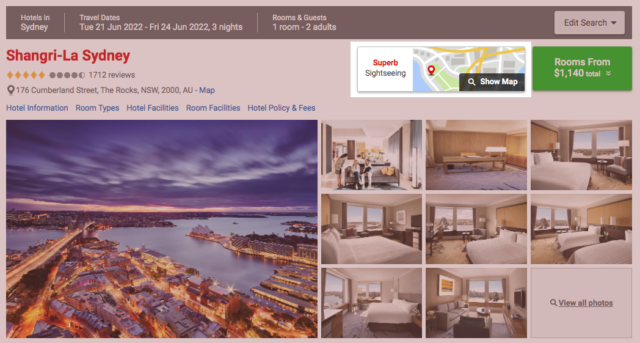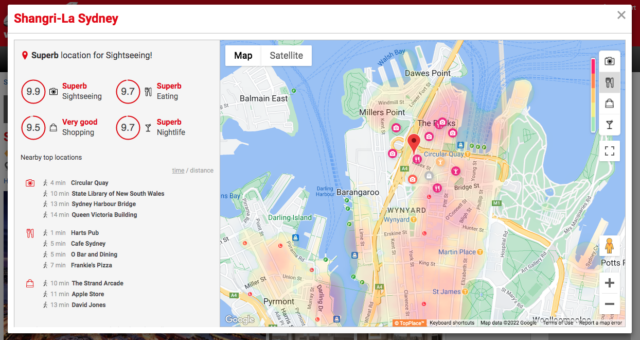 Enhanced location context with TopPlace™ Location Scores & nearby top venues, powered by AVUXI.
We are glad the Webjet team has chosen us to help them improve the accommodation booking experience for travelers worldwide!
We look forward to having more travel companies joining TopPlace™ and enjoying all the benefits of our cooperation. If you'd like to know more about what TopPlace™ could do for you , you can try it for free or reach out and we will be happy to help.
Welcome Webjet!